How to prepare for a maximum result
One week prior to arrival to LoodusBioSpa we advise you to exclude greasy food, sweets, coffee and alcohol from your diet. Reduce consumption of meat and dairy products. The better your preparation, the more effective your result will be.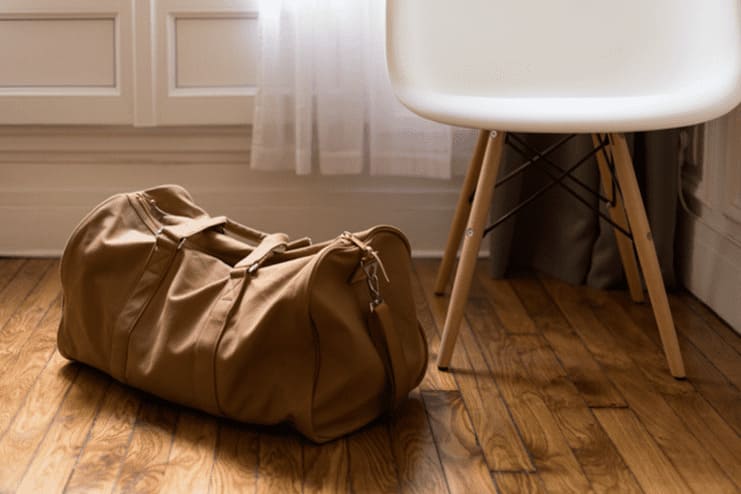 What to pack?
casual clothes and warm socks
rain jacket and comfortable shoes for walking, indoor shoes/slippers
workout/fitness clothes for indoors and outdoors
bathrobe in case your size exceeds XXL
swimwear and swim cap
personal hygiene products and medicine you take regularly
existing lab/medical test results you have at hand
re-usable water bottle (in case you have one)
we ask our returning customers to bring their lecture materials
it is not recommended to wear jewellery during the course of treatment, therefore it's best to leave jewellery at home
When to arrive
The course starts on the fist day of the program. The time of arrival to Loodus BioSpa is 10:00 – 14:00. The departure time on the last day of the course is flexible, but not later than 14:00.
How to reach us
By taxi from Tartu bus station, train station or airport (price ca. €12).  At these locations taxi's are always available. (tel.: +372 7420 000)
From Tallinn Airport by comfortable coach/bus €12-15 EUR (luxexpress.ee), by taxi €140 EUR (pre-ordering)
From Riga by comfortable coach/bus €20-25 EUR (luxexpress.ee
Taxi pre-ordering: in Estonian or Russian directly with the driver Vjatseslav +372 5595 9822 . For English please send us an email.
If you are driving by car, from Tartu city center drive along Jaama street until the beginning of TARTU-RÄPINA road. On the 2nd roundabout, before the city border you see the road sign on your left "RÕÕMU". Drive in the direction to Rõõmu for 3,5 km. You will then see the road sign "LOODUS" on your left. Turn to Loodus and after driving 1,5 km you reach our venue.
When driving from direction of Narva, before Olerex gas station (Aovere crossroad) turn left direction Räpina. Right after that turn right to road 44, yellow sign. Drive until sign Tartu 8, then turn right. You will then see the road sign "LOODUS" on your right. Turn to Loodus and after driving 1,5 km you will reach our venue.