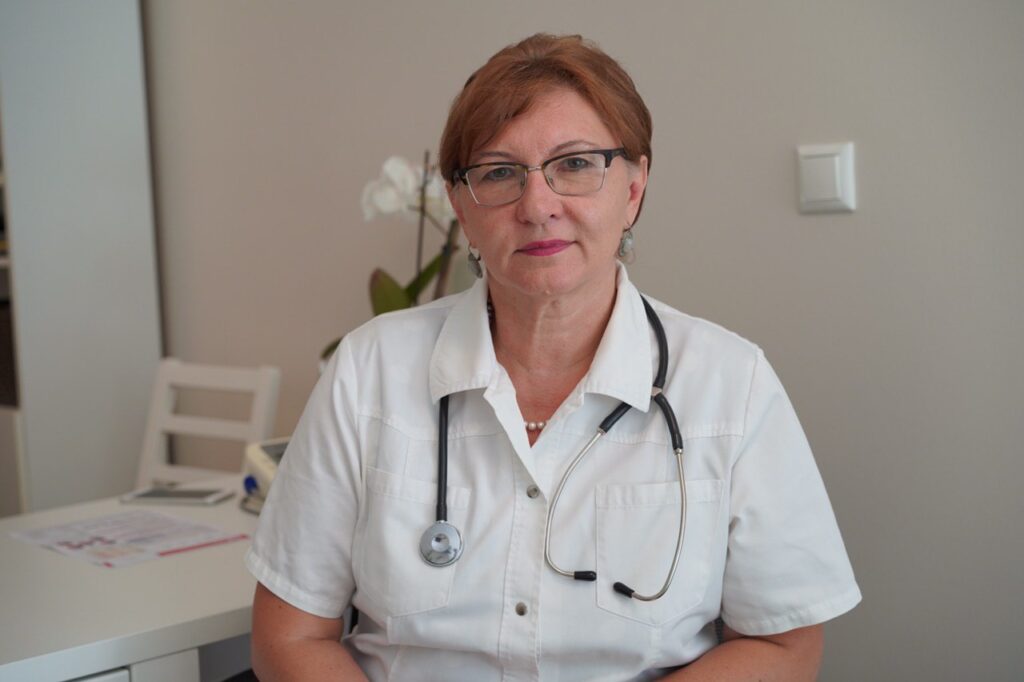 Dr. Natalia Trofimova does not treat the consequences, but identifies the causes of your and your child's health problems and prescribes effective treatment to solve the specific problem.
Dr. Trofimova is a clinical doctor with over 40 years of experience as a general practitioner, therapist, nutrition specialist and the chief physician of the Loodus BioSpa and Loodus Biokliinik. Over the course of her career, she has helped more than 15,000 patients, combining a variety of therapies from both classical and traditional medicine, naturopathy, homeopathy, diet and fasting therapy to achieve best results.
Dr. Trofimova uses a variety of medical diagnostic techniques, including bioresonance diagnostics, food intolerance, genetic and micronutrient studies to gain a thorough understanding of the causes of your health issues.
During her career, Dr. Trofimova has participated in several radio and TV shows, given hundreds of interviews and is the best-selling author of the book "Healthy through fasting". Doctor speaks Estonian, Russian, Hungarian, Ukrainian and English.
Dr. Natalia Trofimova will help if you or your child suffer from
persistent runny nose, constipation, atopic skin in infants and children
acne, rash, allergies
food intolerance
overweight
digestive problems – bloating, constipation, diarrhea
high blood pressure or cholesterol
joint pains, liquid retention
various chronic diseases
frequent cold , weak immune system
bad breath
fatigue, poor memory, poor sleep
REGISTREERU VASTUVÕTULE
First consultation with diagnostics €45
recurrent consultation €25
☎ (+372) 53 47 15 32