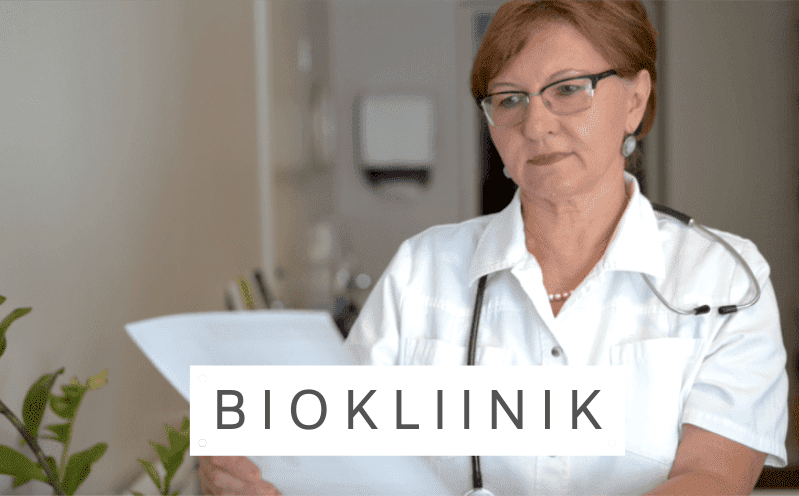 Biokliinik is for those who wish to determine the cause of their health problems. We do not treat the consequences with drugs, but find the causes of diseases and eliminate them.
Biokliinik is a private clinic in Tartu, Estonia, offering a wide range of research, medical, dietary and therapeutic services from the best specialists in their field.
Dr. Natalia Trofimova consults both adults and children as well as breastfeeding mothers. Consultations by phone are also possible.
A number of different studies and analyses are used to identify the causes of health problems:
bioresonance diagnostics
food intolerance tests
hereditary predisposition tests
stomach research
microbiome research
micronutrient research
Biokliinik also offers a solution to your overweight problems. Dr. Natalia Trofimova developed a 2-week course for home detox and effective and healthy weight loss. Program also helps you to develop your personal healthy diet and lifestyle habits. The program is based on an individual approach, therefore, if necessary, the details program are adjusted to your personal situation.
Biokliinik offers many different services. The entire selection can be found in the medical services section under the link below.
Biokliinik goal is to combine natural therapies with traditional medicine. The clinic provides a variety of outpatient physiotherapy, rehabilitation and therapeutic services.
We are located at Raatuse 86, Tartu
Phone: +372 5347 1532
e-mail: biokliinik@biospa.ee
Our treatments and programs